 COLLAPSE
THE
NIGHT
A Pop-punk band that receives no greater satisfaction than the feeling that is given to them by the soothing sounds of their own instruments. We are the soup that seems to make your tummy feel right when you are feeling under the weather. We are the ultimate choice for your ears if you're in the mood to jump around, if you're looking for a pick-me-up tune, or if you're just craving Twinkies.




www.purevolume.com/collapsethenight
www.facebook.com/collapsethenightmd
www.youtube.com/collapsethenight
February 25th we released our 7-track Demo EP for FREE!
You can download it at www.purevolume.com/collapsethenight

WE ARE CURRENTLY LOOKING FOR A NEW DRUMMER!
IF YOU ARE INTERESTED, CONTACT US AT collapsethenight@yahoo.com

February 25th:
CD Release Show @ My Brothers Place, MD
w/ When Cities Sleep and Within Wolves

March 10th:
Acoustic Performance at La Plata High School, MD
Collapse the Night is...

Jonny Mays - Vocals & Guitar
Jacob Cusic - Guitar & Vocals
Brad Beck - Bass & Vocals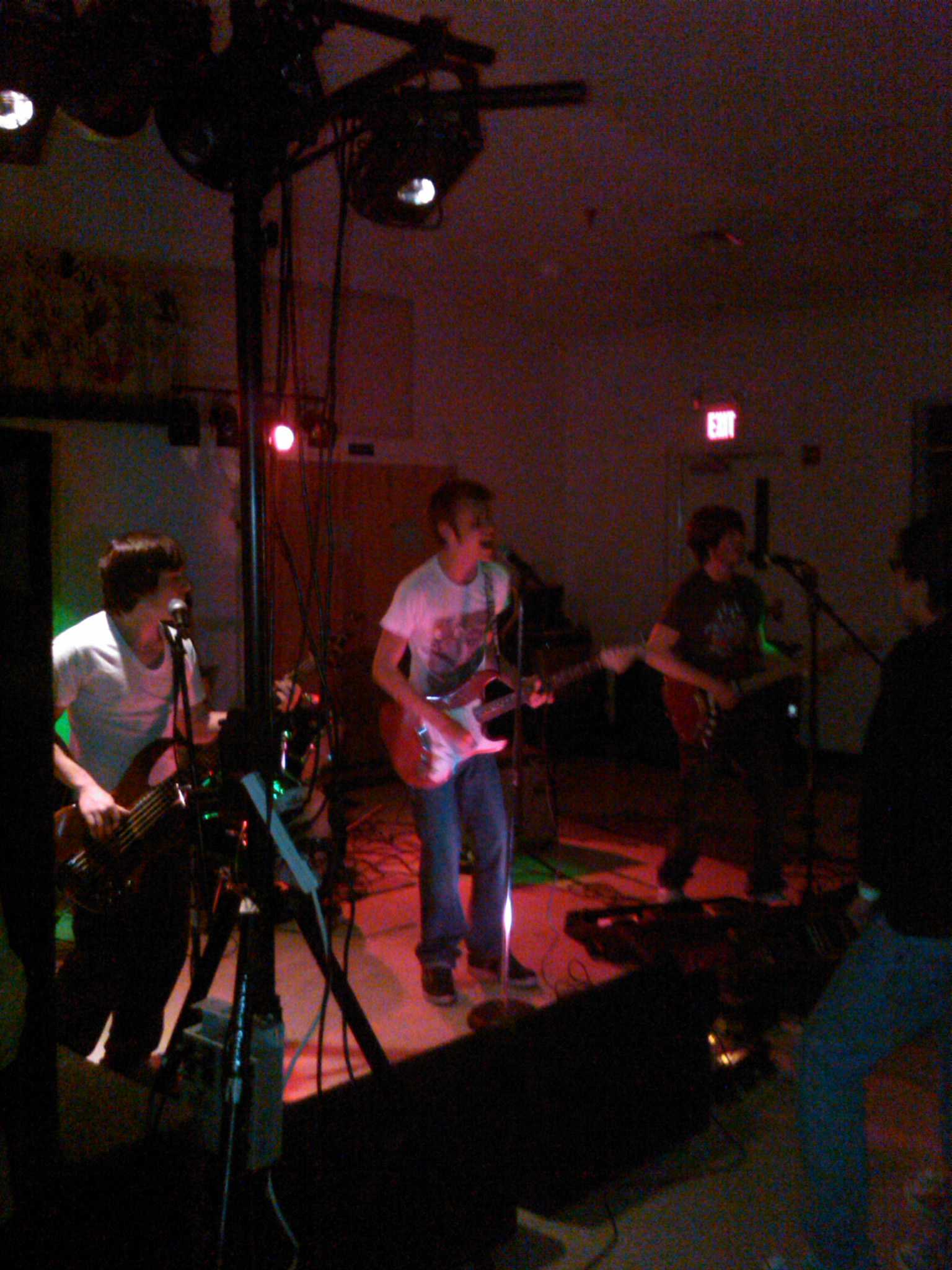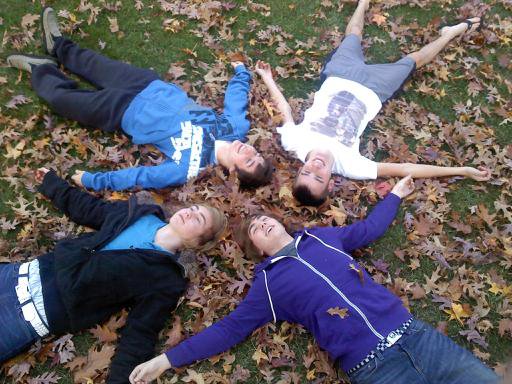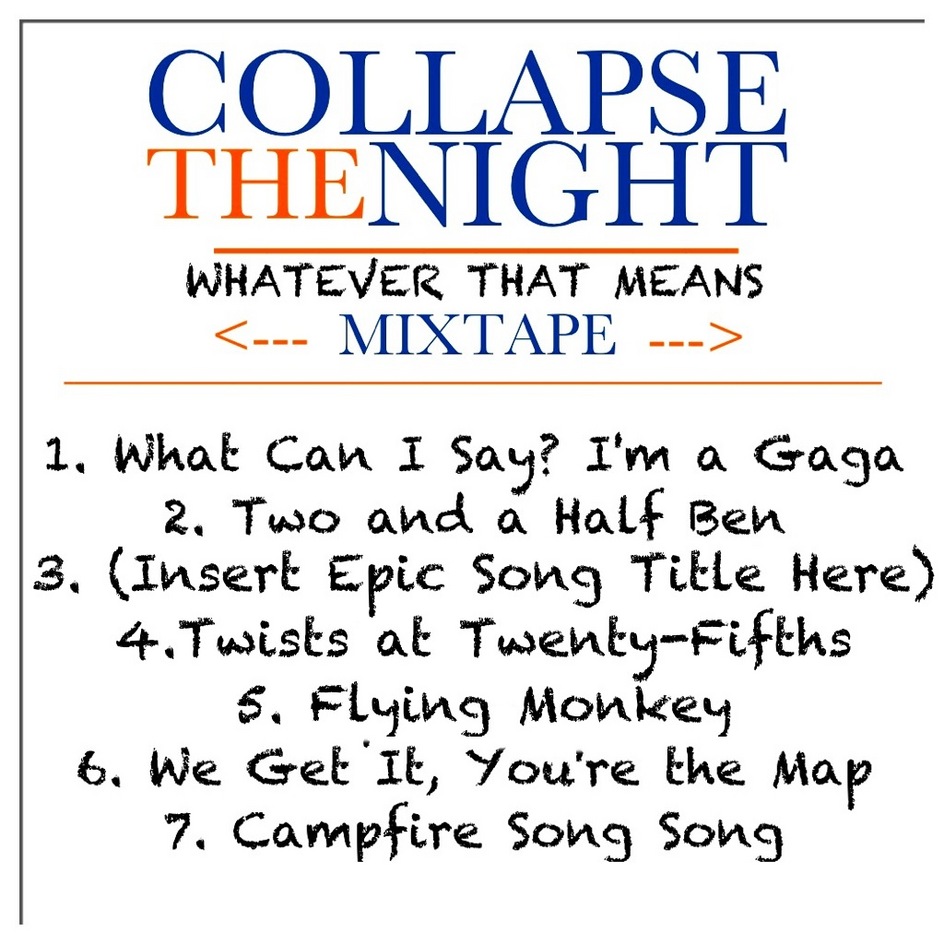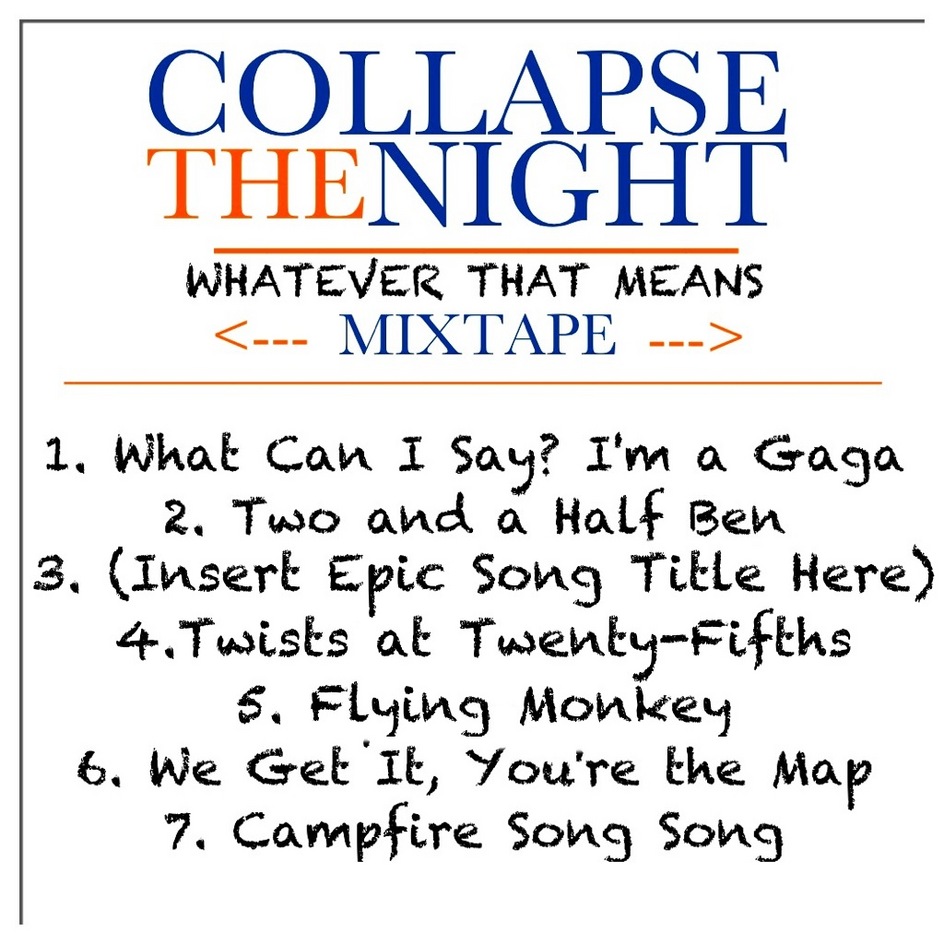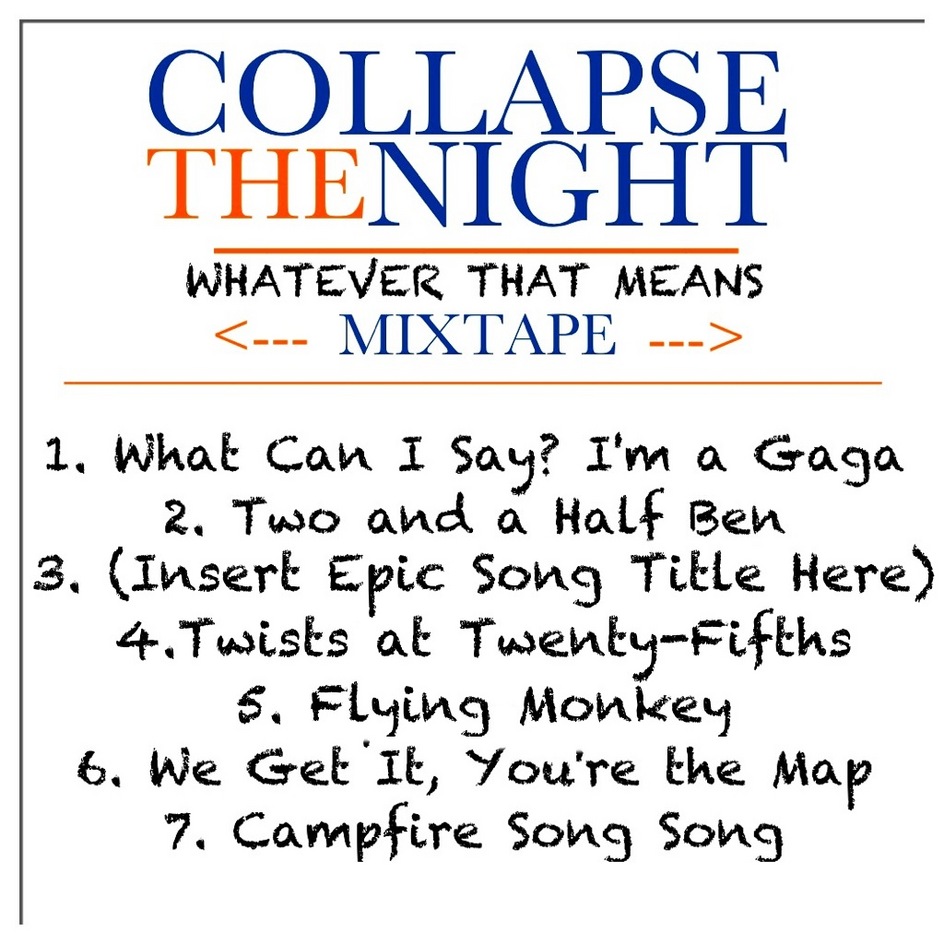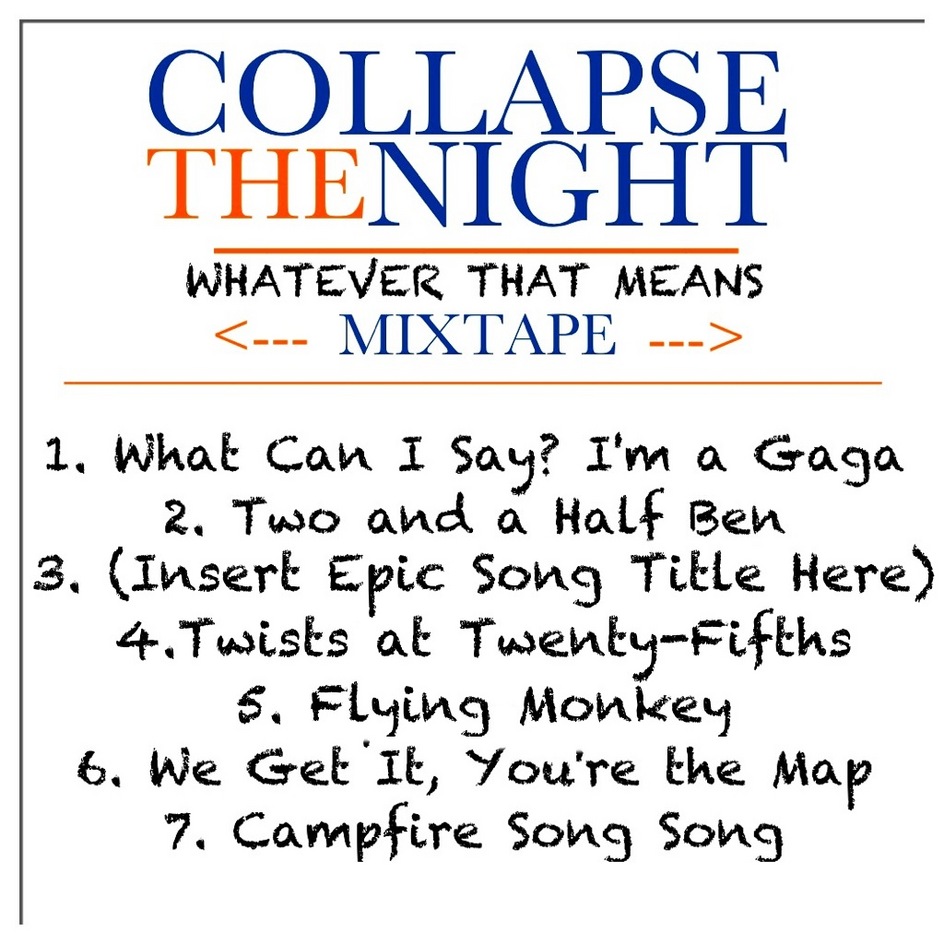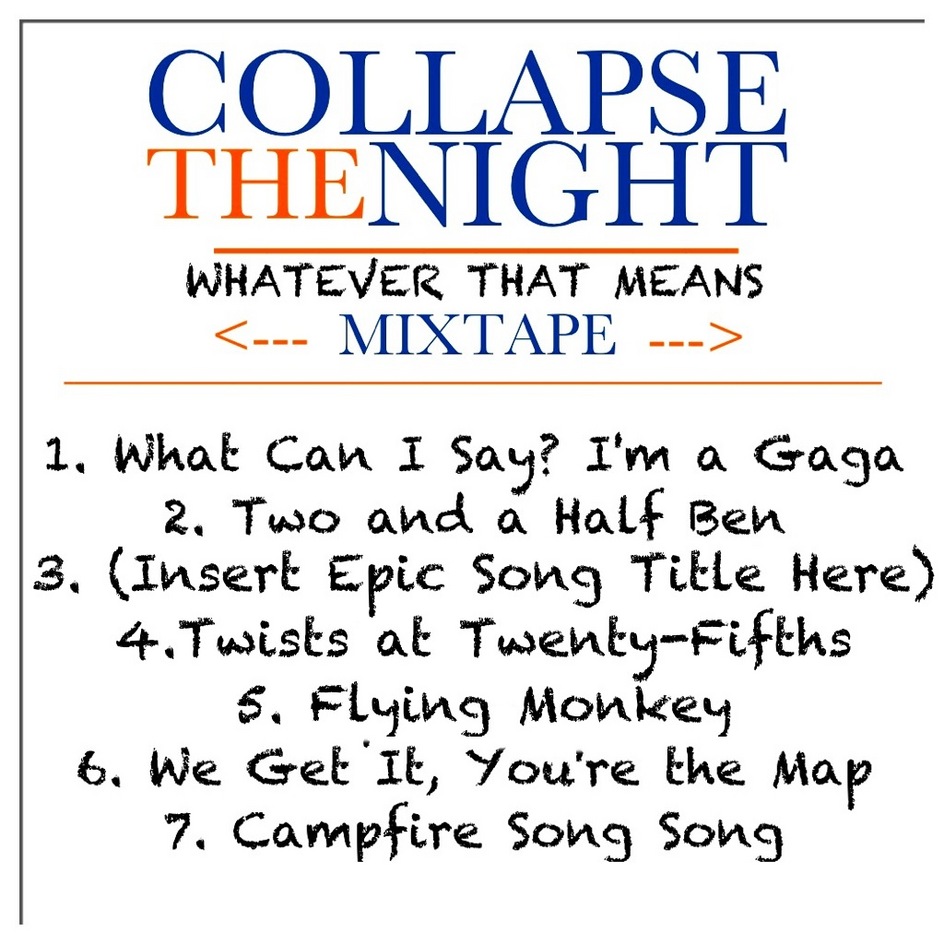 HEAR US. BOOK US. LIVE THE DREAM.